Imagine This...
How Would You Like To Do Something One Time And Get Paid For It Over And Over Again??....
Is it really possible..
You darn right it is..
As a matter of fact, it's the same formula that I've used, to generate "an extra" $182,634.71 over the past few years, and it's also going to be a tool that you can use to begin creating Passive Income for your Online Business.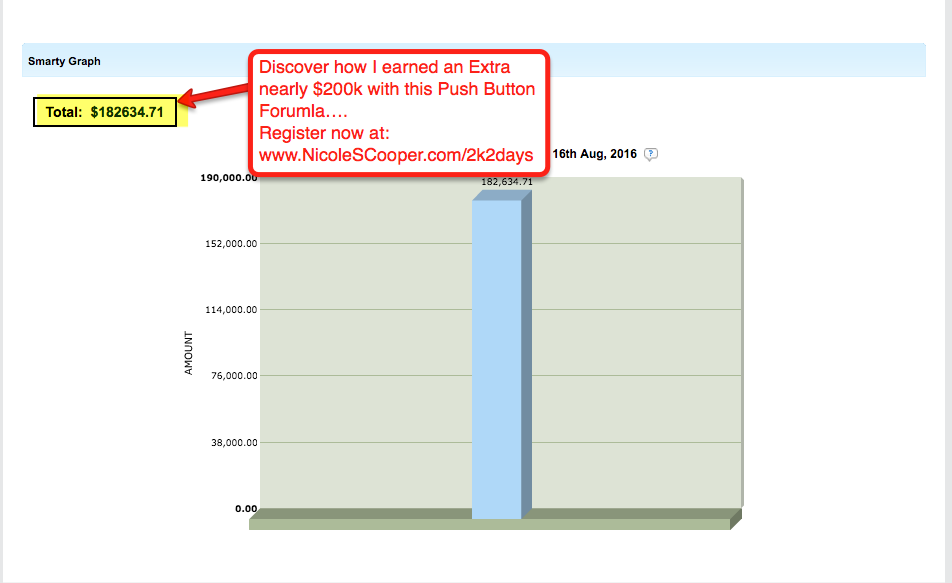 In this MasterClass, I'm going to be Unveiling an Industry "Guru" Secret, that most people DON'T WANT ME TO SHARE WITH YOU...
They feel like I'm letting the cat out of the bag, or sharing their "secret weapon" for success.
However, here's your chance to peel back the layers of what has generated Millions of Dollars for so many Industry Leaders Online, and not only will you discover this secret, but you will now learn how to GET PAID FOR IT....
Imagine, doing something One time and getting paid for it over and over again...
Imagine, having a push button formula, where you can send out a few key emails and INSTANTLY convert those emails into sudden cash....
Imagine, having an avalanche of buyers, begging for your products, before you even release them...
That's what we're going to show you in the $2k in 2 Days Push Button Formula...
Here's what you're going to learn:
How to create the push button formula that will put cash into your pocket in an instant..
My secret weapon for Quick Cash, and how you can set things up on automation
The F.A.S.T. Money Formula for your online business...
How to build your own Online Assets
How to get people to say YES before you even present your offer
& so much more...
You'll also get a MAJOR BONUS...
My 6 Figure Rolodex (Valued @ $47)

As well as our List Building Checklist (Valued @ $27)